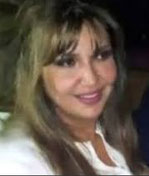 29 Feb 2016 Sharmine Narwani talks about the Geneva Syrian peace talks and the role of the Kurds. Sharmine is a distinguished writer, analyst, and commentator covering the geopolitics of the Middle East. (click on the heading to hear the podcast)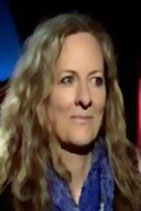 Vanessa Beeley has carried out extensive research on the White Helmets, one of the largest so called 'humanitarian organizations' working in Syria.

The White Helmets are a propaganda tool created to undermine the Syrian State.

Listen to this interesting interview. Sep 2015.


Mother Agnes Mariam, Christian Palestinian nun stationed in Syria for last 20 years, exposed the US/Allies/Nato hoax that Syria had used chemical WMD. Nominated for the Nobel Peace Prize in 2014.
Mother Agnes-Mariam describes what caused the Syrian refugee crisis and the necessity of healing the problem at the root.

2 July 2015 - This week CounterPunch host Eric Draitser sits down with two important female guests, Sharmine Narwani and Reme Sakr, to discuss all things about Syria.

The Corbett Report: An interview with Professor Michel Chossudovsky on Global Warfare 6 March 2015


Radio 4 all - The Taylor Report 28 August 2014 - Zafar Bangash explains how the US, Turkey and Gulf monarchs have nurtured ISIS from the very beginning as their contra force against Syria.
Zafar is a brilliant thinker and speaker.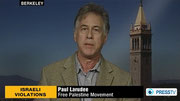 Dr Paul Larudee, co-founder of the Free Palestine Movement, has just returned from Syria where he was an election observer for the presidential elections held there. This was his third trip to Syria in just over a year.
Interview with Steve Gowans - re. Qatar 55,000 pics